All the information your customers need in the palm of their hands!
A beautiful custom brochure is sure to grab the attention of your audience. Whether you use it to reinforce your ideas after a sales pitch or to tell clients about the services that you offer, brochures stick around and leave a lasting impression. We can help you create a colorful, engaging, and informative custom brochure to meet all of your business needs. We offer a wide range of options for size, folds, and more, so you can get exactly what you want.
We always offer our customers free quotes and consultations, so please call, email, or use the form below to reach out and we will get back to you as soon as possible!
To get a quote or upload a file, please fill out the form.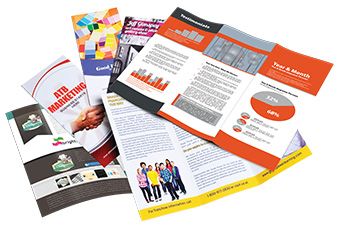 Other Recommended Products