Open the door to brand awareness!
Turn heads and get your company noticed with professionally-designed door hangers. They're the perfect way to capture attention and are sure to be seen, read, and remembered. A customized door hanger can be colorful, eye-catching, and informative and can come in a variety of shapes, colors, and sizes. Our team will walk you through every step of the process to make sure your door hanger is as effective as possible.
We always offer our customers free quotes and consultations, so please call, email, or use the form below to reach out and we will get back to you as soon as possible!
To get a quote or upload a file, please fill out the form.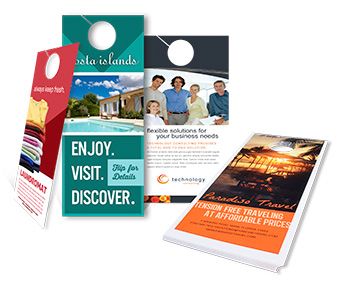 Other Recommended Products