Make your table tent a table topic!
Table tents are a great way to advertise seasonal additions to your menu or keep your customers informed about hot items and popular selections. They can also be used to display information at trade shows, registers and information booths. We can provide you with simple A-frame tents or help you create an elaborate flip display with multiple pages. When you work with us, you will see how our talented team can breathe new life into your promotional materials and help showcase your specialties.
We always offer our customers free quotes and consultations, so please call, email, or use the form below to reach out and we will get back to you as soon as possible!
To get a quote or upload a file, please fill out the form.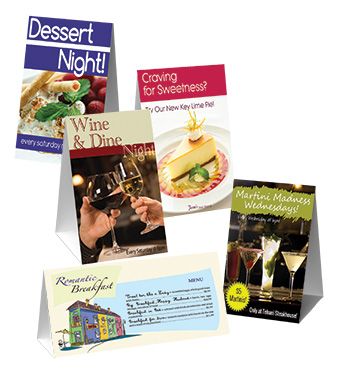 Other Recommended Products