Give them the stamp of approval!
Custom stamps can be a huge time-saver for the things you've spent hours writing over and over. Whether it's a simple "paid" stamp, a stamp with your address, or a stamp of your signature, Minuteman Press can easily help you create the stamp that's right for you.
We always offer our customers free quotes and consultations, so please call, email, or use the form below to reach out and we will get back to you as soon as possible!
To get a quote or upload a file, please fill out the form.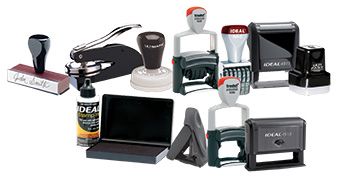 Other Recommended Products