Communicate in style!
Your written correspondence with customers and clients allows you the opportunity to impress them, so it's important to make it count. Full-color envelopes stand out among the rest, and at Minuteman Press we can bring your envelope design to life in full-color without breaking the bank. Whether you need a beautiful envelope for wedding invitations or a professionally branded one for mailing out invoices, we are here to help.
We always offer our customers free quotes and consultations, so please call, email, or use the form below to reach out and we will get back to you as soon as possible!
To get a quote or upload a file, please fill out the form.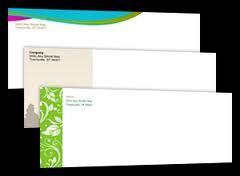 Other Recommended Products