Make every document a branding opportunity.
At Minuteman Press, our team understands all aspects of operating a business, and we are here to make sure all of the printed materials that your company uses are accurate and true to your brand. That is why we go the extra measure when working with you to print your business forms and checks to ensure that the information is accurate, legible, and memorable. We print customized business documents for all types of industries and are confident that we can accommodate your specific needs. We'll work with you to make sure you get your forms and checks printed right the first time, making reordering efficient and cost-effective.
We always offer our customers free quotes and consultations, so please call, email, or use the form below to reach out and we will get back to you as soon as possible!
To get a quote or upload a file, please fill out the form.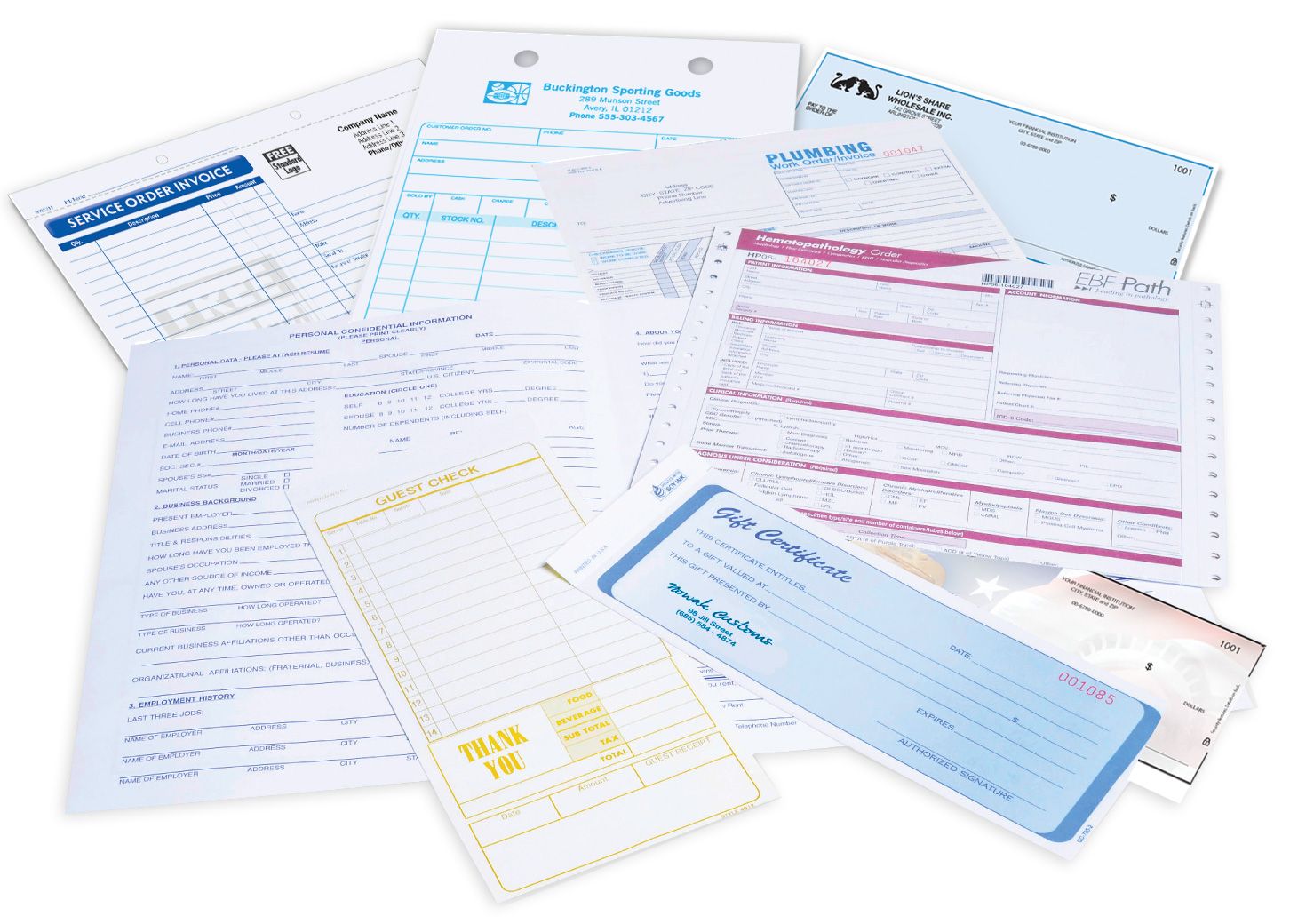 Other Recommended Products